WATER PUMP GALANT SPACE WAGON RUNNER
Product in supplier's warehouse
Currently interested in the product:
The delivery price is calculated on the shopping cart page
Home delivery Thursday, December 14 d.
Attention! Delivery dates are preliminary
The delivery dates are preliminary, as the dates are updated depending on the actual order submission, payment time and order confirmation date. More information
here
More information

about the product will give our managers by phone or write:
+44 20 38075145
[email protected]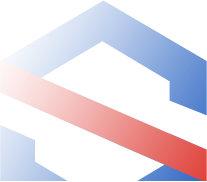 Car type:
Samochody dostawcze, Samochody osobowe
Manufacturer Part Number:
Catalog numbers of replacements:
A.Z. Meisterteile AZMT-30-100-1373
,
AISIN WPM-057V
,
GK 987758
,
GNS YH-CR164
,
GNS YH-M133
,
GRAF PA999
,
HEPU P7758
,
KAISHIN
,
WPK146
,
KWP 10999
,
METELLI
,
24-0999
,
NTY CPW-MS-043
,
RUVILLE
,
561341
,
Saleri SIL PA1341
,
WILMINK
,
GROUP
,
WG1237745
,
WILMINK
,
GROUP
,
WG1489486
,
WILMINK
,
GROUP
,
WG1781036
,
WILMINK
,
GROUP
,
WG1790510
,
WILMINK
,
GROUP
,
WG2181786
,
WILMINK
,
GROUP
,
WG2181787
,
WILMINK
,
GROUP
,
WG2218467
Catalog number of the original:
DETAILS AIRTEX 9399 PUMP WATER COOLER ENGINE DESCRIPTION:
The description is automatically translated from a foreign language, grammatical and logical errors may occur:
Used parts has scratches and usage marks. Please always check condition of the part in the pictures, they are actual pictures of the part for sale. The item may have dents, scuffs, signs of corrosion or similar attributes, It may have small damage, example damaged holder, connector, which can be seen in the photos. Please always match part numbers and carefully view photos before buying the part, if you need any more information about this part, please contact us.
Your request has been successfully sent
DELIVERY
Delivery is carried out in cities :
Birmingham, Leeds, Sheffield, Manchester, Bradford, Liverpool, Bristol, Newcastle, Sunderland, Wolverhampton, Tirana, Vienna, Brussels, Sarajevo, Sofia, Zagreb, Prague, Copenhagen, Helsinki, Paris, Berlin, Athens, Budapest, Reykjavik, Dublin, Rome, Vaduz, Luxembourg, Valletta, Chisinau, Monaco, Podgorica, Amsterdam, Skopje, Oslo, Warsaw, Lisbon, Bucharest, San Marino, Belgrade, Bratislava, Ljubljana, Madrid, Stockholm, Bern and other.
The WATER PUMP GALANT SPACE WAGON RUNNER detail is in the supplier's warehouse and is sold online
Please be informed that due to the maximum occupancy of parcel services, delivery delays may occur.
You can find out the delivery price of the item by clicking the BUY button on the shopping cart page and providing the exact delivery address and country.
Goods are delivered throughout Lithuania within 5-15 working days (after they are delivered to the Vilnius warehouse).
Delivery is handled by DPD, VENIPAK and DHL couriers.
For more information on delivery, see the delivery page.
We ship goods worldwide (if your country is not listed, please inquire about shipping cost directly). Please contact us before ordering to receive confirmation that we can ship the item to your address. Additional charges may apply for islands or hard-to-reach areas. Please contact us before purchasing if you are in a hard-to-reach area.
The order will be processed within 1-2 working days after the payment is confirmed. The order will be delivered in approximately 2-7 days. to a warehouse in Vilnius or Poland where you can pick it up FREE. If you do not receive the item within 10 days, please contact us.
Standard delivery time to Lithuanian cities is 1-2 working days. Standard delivery time to European Union countries is 3-10 business days. Standard delivery time to other countries is 7-20 business days. Delivery times may be longer due to delays in your country's customs procedures or postal service.
WARRANTY
Used parts are covered by a 14-day return guarantee if the product is damaged or delivered other than as ordered. It is necessary to consult our consultants to check if the part is suitable. The warranty period for refurbished parts can be up to 4 years depending on its supplier, and for new parts - up to 6 years. The warranty period is calculated from the date you receive the part. According to EU rules, the supplier must repair, replace the goods you have purchased, reduce their price or refund if the goods have been defective, look different from the description provided or do not work as advertised. It should be noted that in some EU countries the seller must be notified of the defect no later than two months after its detection. Otherwise, you may lose your warranty. Please contact Srotas24.co.uk consultants by phone +370 654 28028 or using "Help Online", who will contact the supplier and specify the duration and conditions of the warranty period for the selected part.
If the return is due to our fault (if the item does not work, is different than described), the buyer will receive a full refund. In all other cases, a 20% top-up fee will apply and the buyer will cover the shipping and return costs. Electronic parts (nozzles, pumps, computer) or similar parts require an extract from a normal specialized service to prove the failure of the goods.
Choose and order parts quickly and easily through
Srotas24.co.uk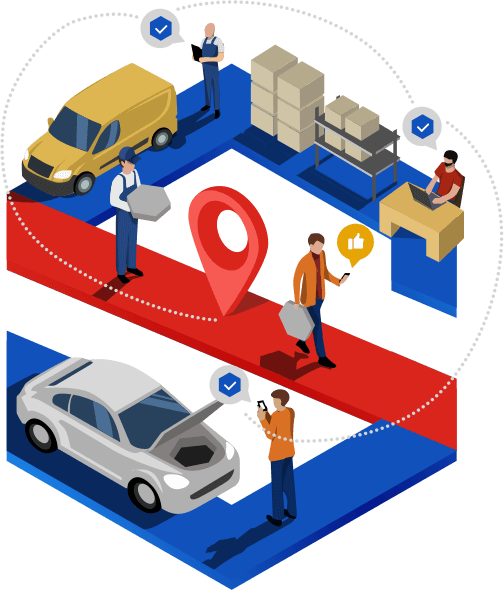 CHECK YOUR AND COMPLETE BUYER AND DELIVERY FORMS
CHOOSE THE APPROPRIATE METHOD OF PAYMENT
PAID ORDER WILL BE CONFIRMED AND DELIVERED WITHIN 1-2D *
Buy WATER PUMP GALANT SPACE WAGON RUNNER
Srotas24.co.uk is one of the largest online stores for new and used car parts, such as WATER PUMP GALANT SPACE WAGON RUNNER, from the most popular car manufacturers, etc. A used part may show signs of use, but its performance is preserved properly. The condition is shown in the photos.
Interested in the price of WATER PUMP GALANT SPACE WAGON RUNNER?
WATER PUMP GALANT SPACE WAGON RUNNER you can order inexpensively in our online spare parts store. The cost and description of the auto part are given above (excluding the cost of home delivery).
Before ordering WATER PUMP GALANT SPACE WAGON RUNNER, please make sure that this part fits you and is compatible with your car model. To do this, compare the specifications and original numbers of your part and the one you want to purchase. Also look at all the photos provided and compare yours with the part you are purchasing. You must understand that the photo shows exactly the item you receive, no other parts will be supplied with it. The buyer is responsible for compliance.
WATER PUMP GALANT SPACE WAGON RUNNER is shipped to almost anywhere in the world. The order will be delivered to the warehouse in Vilnius in 3-7 business days after payment. Our manager will contact you upon arrival (by phone or SMS). From there you can pick it up yourself. Delivery to other cities in Lithuania takes an average of 1-2 working days.
For more information about the product, please contact our managers by phone +370 654 28028 or write to the online chat/e-mail: [email protected].
Discover the ultimate convenience in car spare parts shopping! With our platform, you can easily compare car spares from around the world, all available for less. Say goodbye to shipping fees because we offer free delivery and free shipping on all orders, no matter where you are located. Our world-wide sales ensure that you can access the parts you need without any additional costs. Shop smart and hassle-free today!
Popular original parts numbers
Need help or more information?
Use CHAT ONLINE and our managers will help you choose the right product and solve your problem.